Committed to the Dental Excellence
This brand new surgery located in Northgate Village, within the suburbs of Northgate, Lightsview and Oakden, has been designed and fitted out with state of the art equipment.
We are known for the most affordable and painless dental treatments that our clients have been loving for years. Whether it is cosmetic dental treatments, root canals, tooth extraction, or more, we assure the best help in a comfortable and friendly environment. We've built relationships with thousands of clients for simple consultations and surgeries too.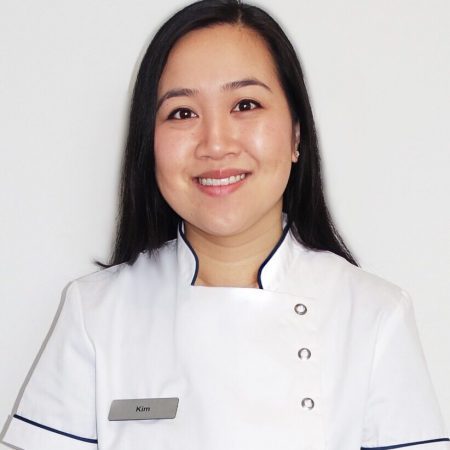 Bachelor of Dental Surgery – University of Adelaide
Dr. Kim Tran was born in Adelaide and grew up in nearby Pooraka. She graduated from the University of Adelaide's prestigious dental program after attending the Australian Science and Maths School and Eynesbury Senior College.
Kim has worked in both public and private sectors. Prior to establishing the Northgate clinic, she worked for 7 years at a busy private practice in Gawler.
Working in a rural clinic for 7 years has ensured Kim is proficient in all general dental procedures, including hygiene, general restorations, extractions, root canal treatment, crowns, and bridge work. Kim has a keen interest in aesthetic and cosmetic surgery. Creating that perfect smile is a rewarding experience for both her and her patients. She is aware that for many adults and children, a visit to the Dentist can cause apprehension and anxiety. Kim, along with the rest of her staff, have the knowledge and skill to overcome those fears and ensure an anxiety free experience.
Dr Samual Williams – Dentist
Bachelor of Dental Surgery – University of Adelaide
We are lucky enough to have Sam join our clinic after working many years at dental practices across Adelaide.
Sam enjoys developing a warm professional relationship with all his patients to help them feel at ease. He welcomes all manner of questions at his appointments as he believes that understanding your oral health is key to improving it.
He always goes above and beyond to provide the least invasive but highest quality care to his patients, whilst keeping in mind the desired results to ensure patient satisfaction.
At Northgate Dental Care he is known as our "extraction enthusiast" due to his passion and proficiency in all matters of oral surgery.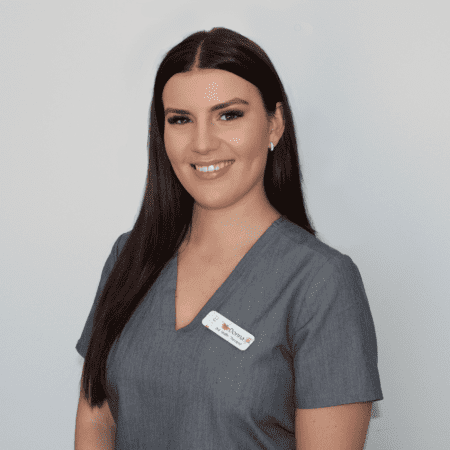 Donna Dedić – Extended Care Oral Health Therapist
Bachelor of Oral Health – University of Adelaide
Graduate Certificate in Oral Health Science – University of Adelaide
As a qualified Oral Health Therapist, Donna holds a dual qualification in both dental therapy and dental hygiene with adult scope. Donna works with the dentist to provide ongoing high-quality oral health care for all our patients. She is very enthusiastic about minimal intervention dentistry and periodontics. 
She especially enjoys working with children and adolescent patients. For those who are fearful or apprehensive about their visit to the dentist, Donna has the skill and empathy to provide patients with the most gentle and comfortable experience possible.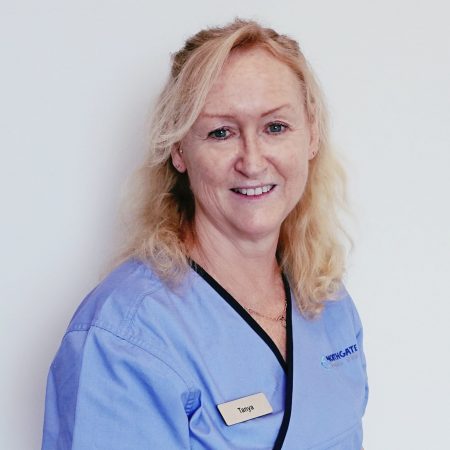 Front Office and Clinical Co-ordinator
With more than 30 years' experience in dental practices in both Adelaide and Darwin, Tanya's ability to understand patients and help them feel relaxed is second nature.
Over the years she has worked in many areas of dental practice, including dental assistant, receptionist, and orthodontic nurse. Her vast experience enables her to advise patients on all aspects of dental procedures. When making your appointment, she will be happy to chat with you regarding your potential treatment path.
When not at the clinic Tanya enjoys spending time with her friends and family, (including her 5 grandchildren), and travelling to cheer on her beloved Sydney Swans with her equally enthusiastic partner.
Our Work Is Heavily Shaped by Our Core Values
Longer appointments, allow our team to talk to you and understand your current situation. We can then determine your options and ensure that the treatment delivered to you is of the highest quality.
We keep up to date so that you always have access to a range of scientifically- backed and innovative treatment options.
All of our crowns and dentures are made in Adelaide so you can be assured of their quality and safety.
We understand and we want to help. Everyone is different, so we individualise each dental appointment. Our team aims to make sure that each visit is comfortable and stress free.
To make sure we'll always have a time that will suit you we are open evenings (till 7pm Monday and Thursdays), and weekends (till 1pm Saturdays)
Interest free payment plans available through Humm, Zip and Afterpay.
We have online booking and can also take bookings through email, phone, text, or walk in
As we are part of the Northgate Village we have a large carpark with plenty of available parks just outside our door.
We will always give you all your options, and a printed out treatment plan with all the costs so that you don't need to worry about being stung by hidden fees.